A

r

t

a

n

d

D

e

s

i

g

n
At Woodthorpe we prioritise and celebrate Art's importance, as we believe it stimulates creativity and imagination. Though following the National Curriculum, using our topic based approach through Cornerstones, and shaping this to our own personal sequence, we believe that art provides an opportunity for self-expression and communication in our school setting. We value art and highlight the importance of this by giving each child their own quality A3 sketch book at the start of Key Stage One. This then follows them to Year 6 to that they can celebrate their journey as artists during their time at Woodthorpe.
Throughout the year we offer art-based afterschool clubs, and also recently have a new creative area in our Key Stage 1 Outdoor Classroom! This year, we have also participated in Sky's Access All Arts Week, where we are providing children with brand new artistic opportunities they may not have experienced before. All teachers accommodate for artistic opportunities across all subject areas, meaning art truly is celebrated in our school.


Curriculum Intent
At Woodthorpe, our art intention is to:
Provide a rich environment in which we encourage our children to communicate through the use of colour, texture, form, pattern and materials. Investigating lines, shapes, colours and textures help our children with the basics and enable other work such as 3D and printing to happen.

Provide opportunities for children to produce creative work, exploring their ideas and recording their experiences

Make opportunities for the children to become part of school projects that include paint and craft that contribute to the school environment

Encourage children evaluate and analyse creative works using the language of art, craft and design

Teach about modern and historical great artists, craft makers and designers, and participate in projects that are inspired by a variety of these.

Have high expectations of what our pupils can achieve in art and believe that, allowing children the independence to choose and explore will allow the acquisition of skills and knowledge.

Encourage confidence and evaluative skills so that the children can become independent on their own artistic journey.

Ensure art is accessible, ambitious and provides cultural capital to all pupils, including those who are disadvantaged, and pupils with SEND

Provide children with opportunities related to art that contribute to the wider community.
To read more on our Intent, Implementation and Impact statements, please view our 3I's document below:
Woodthorpe C of E Primary School Intent, Implementation and Impact Statement 2021-22
Curriculum Coverage
In our curriculum, we aspire to cover a vast variety of significant artists to enrich the children's experience at school with modern and classic art. As we structure our curriculum around topics, we base our artists studies on those that relate to the art project we may be undertaking. If you would like to see which artists are being studied this academic year, please on the links below to view information on them.
In order to teach a progressive curriculum, teachers plan their learning based on our Skills and Progression grids that have been formed by the staff at our school. The artistic vocabulary they learn also gets progressively challenging which can be found broken down into year groups on the vocabulary progression grids. Each artistic skill they learn will be deepened each year. If you would like to view any of the progression documents mentioned, please follow the links below.
Additional Links for Art and Design
Click here to view the EYFS Areas of Learning Overviews
Click here to view the Art and Design Primary National Curriculum.
Click here for some great links to different ways you can encourage art at home.
(Please check all links before sharing them with your child)
See some of our amazing Art work from this year below, from Graffiti Street Art, designing and making capes, to creating Andy Goldsworthy outdoor natural art.
Design Technology
At Woodthorpe, the Design and Technology curriculum is designed to give pupils opportunities to develop skills in designing and making food products, textiles products, structures and mechanisms which at times will incorporate using electrical components. This is an ideal springboard for the development of collaborative working and encourages evaluations of the pupils own ideas and products.
We believe that Design Technology helps children to become problem solvers through practical tasks, using creativity and imagination. We wish for children to take every day or familiar objects and investigate how they actually work and who they are really aimed at. As a school, we:
Teach design and technology as an inspiring and practical subject.

Work with a variety of materials and through the new skills they learn, so children get to design, make and evaluate a range of products.

Provide opportunities for children to work individually or as a team to design and create things in a variety of different ways

Enable and inspire children to become innovators

Teach a varied and balanced design and technology curriculum, progresses skills and extends knowledge and vocabulary each year

Support our children in developing a critical understanding of design and technology and its impact on daily life and the wider world

Promote cooking skills and children's enjoyment of this, whilst educating the importance of a balanced and varied diet

Make cross curricular links with design technology to other subjects where this is possible to make the subject relevant and meaningful
Key Links for Design Technology
Click here to view the subject knowledge and skills progression for this year's Design Technology coverage in school.
Click here to view the Primary National Curriculum for Design Technology.
Click here for some fantastic ideas from STEM to explore Design Technology at home.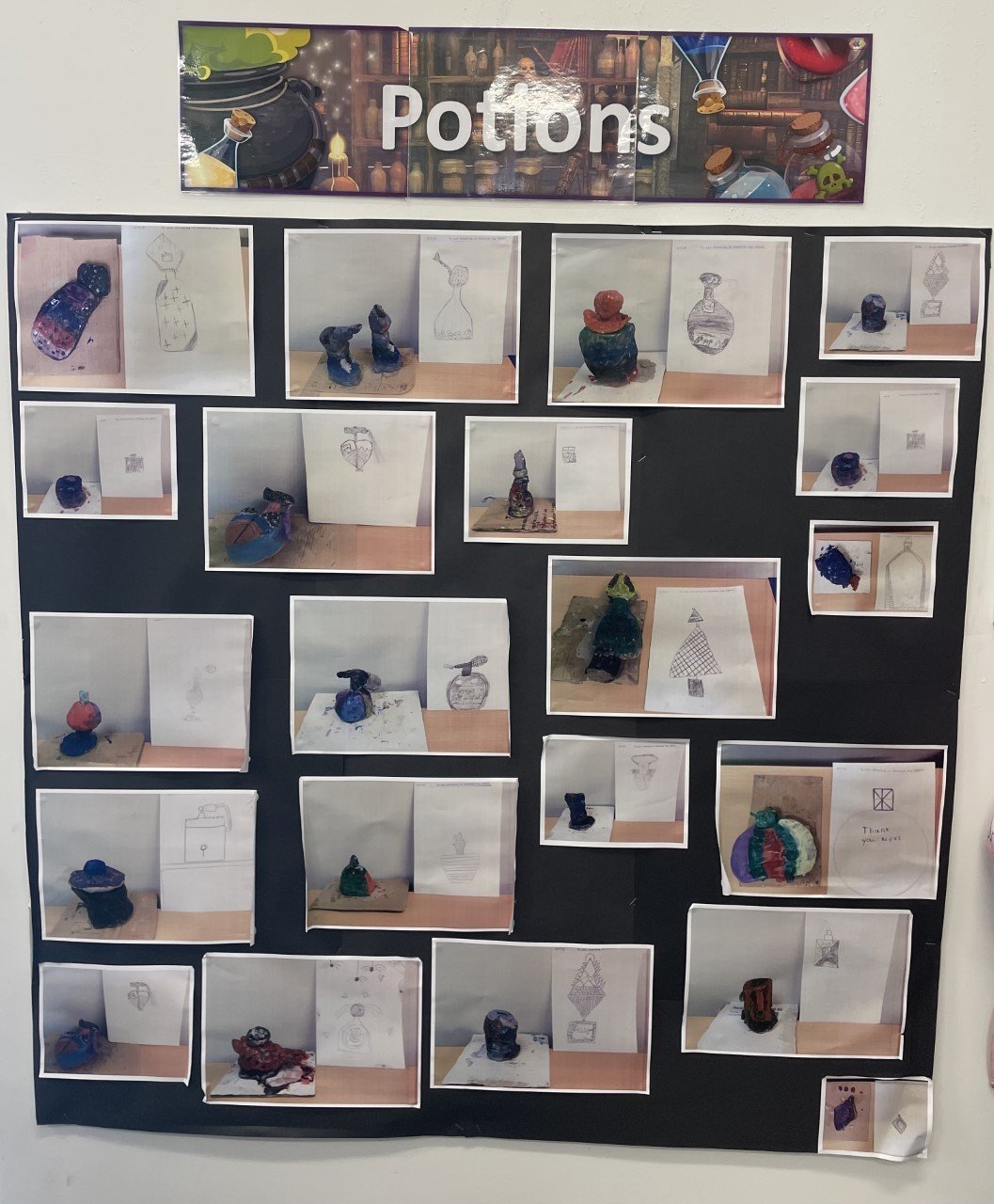 Enter text...